Alright, so while I love the title steam machine, its not a steam machine from valve, its more like a Windows machine that runs Steam Big Picture.
Lets start off with the parts list
PCPartPicker part list: http://pcpartpicker.com/p/2lc0n
CPU: AMD FX-8320 3.5GHz 8-Core Processor  $129.99
Motherboard: Gigabyte GA-78LMT-USB3 Micro ATX AM3+ Motherboard $49.99
Memory: G.Skill Sniper Series 8GB (2 x 4GB) DDR3-1866 Memory $52.99
Storage: Kingston SSDNow V300 Series 120GB 2.5″ Solid State Disk $79.99
Storage: Seagate Barracuda 1TB 3.5″ 7200RPM Internal Hard Drive $39.99
Video Card: Asus GeForce GTX 670 2GB Video Card $199.99
Case: Lian-Li PC-V351B MicroATX Desktop Case $89.99
Power Supply: Antec TruePower Classic 550W 80+ Gold Certified ATX Power Supply  $49.99
Total: $692.92 (post rebate prices)
All the parts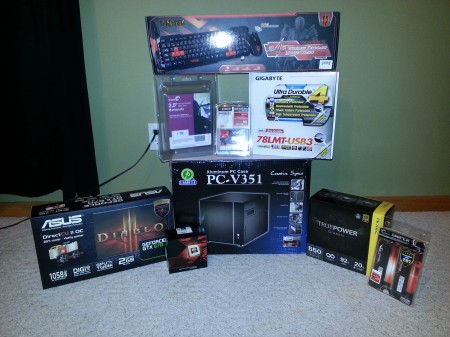 Side view did my best to organize the cables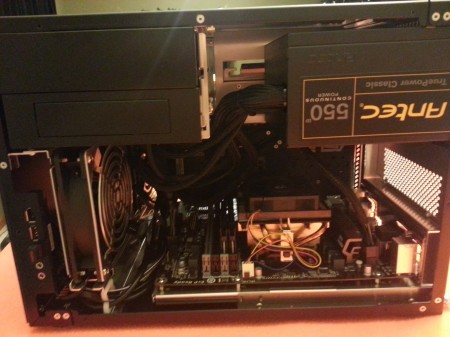 Ah video card!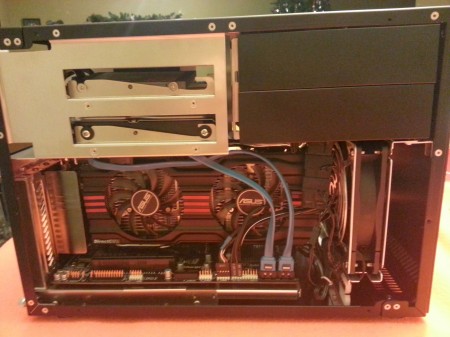 Hard to see, but I had to cut part of the case so the video card heat pipes could fit.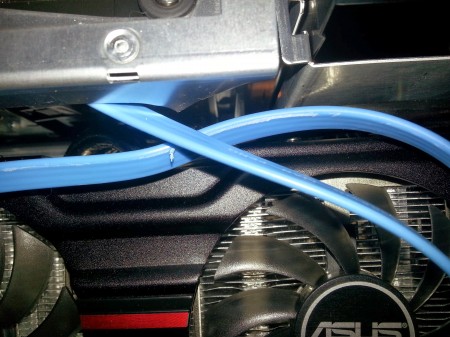 Motherboard came this way, the northbridge heatsink was not latched down, I found the clip and spring, and attached it. No problems so far.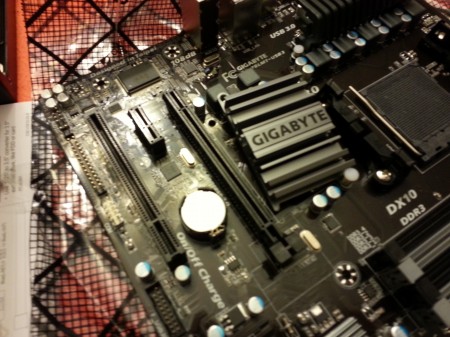 Final product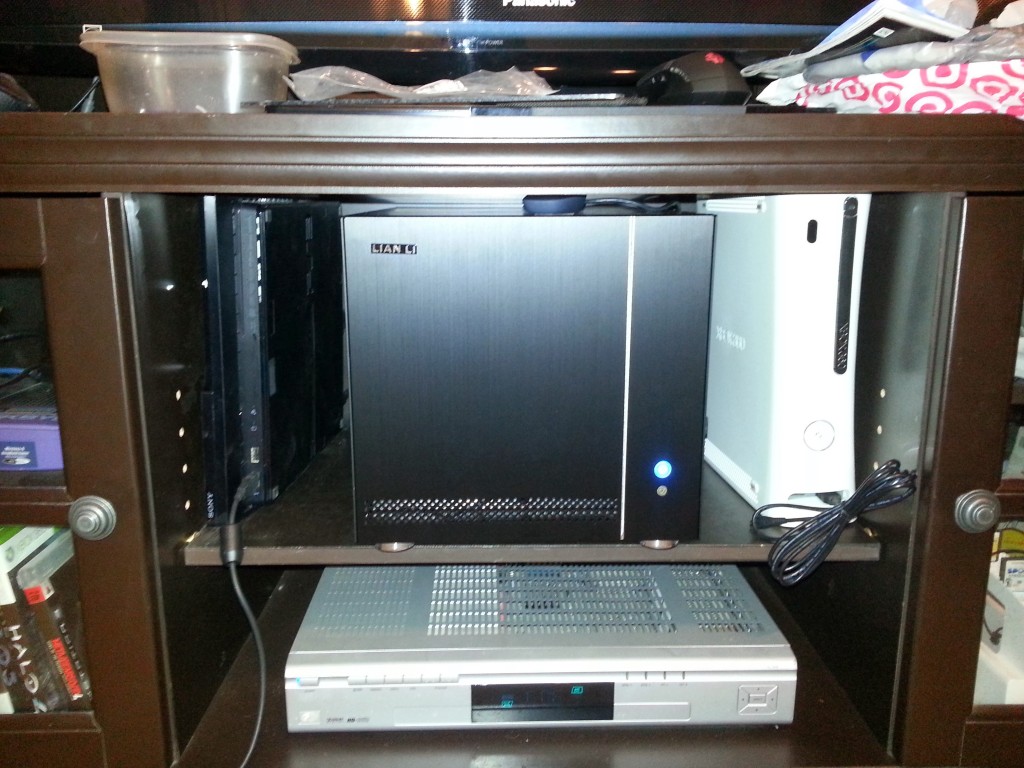 3d Mark Benchmark
http://www.3dmark.com/3dm/1893385